General Aviation Hangars at The Golden Ears Airpark
Welcome to Golden Ears Airpark, a Cross Roads Venture Corp development. Purchase an innovative, modern, customizable general aviation hangar in BC, Canada, just one hour from Vancouver, in the Canadian aviator's year-round playground: beautiful British Columbia.
A secure place to put your plane, custom-built for your aircraft, just east of the reimagined Pitt Meadows Airport (YPK). Our available general aviation hangars include: T-hangars and Box Hangars. You earned it: reserve your preferred aircraft hangar space today while they are still available.
Now Selling Buildings E & F!
REGISTER YOUR INTEREST
and be the first to receive updates.
Buildings C & D are SOLD OUT!
THE GOLDEN EARS AIRPARK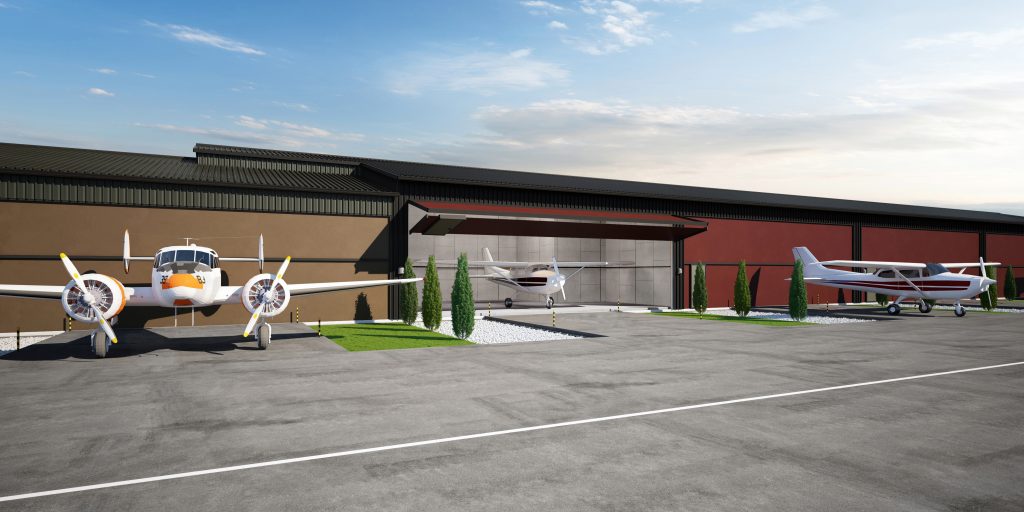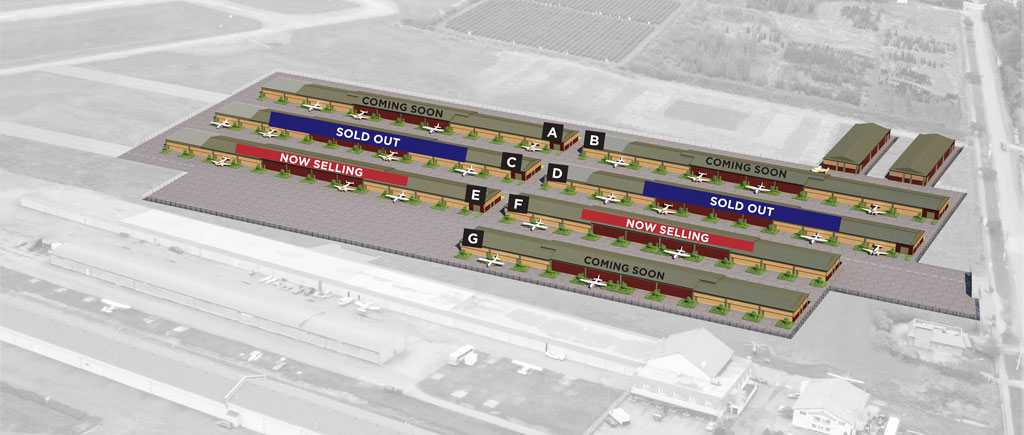 Number of Hangars: 110
Number of Buildings: 9
Individual Hangar Sizes: 1100 – 3000 sq ft. Customize your build.

BUILDINGS
Wood Frame Construction

BUILDING EXTERIOR
Custom Colour Metal Panel

ROOF
Asphalt Shingle

EXTERIOR HANGAR DOORS
Bifold Custom Colour Metal

BUILDING PROTECTION
Fire Sprinkler System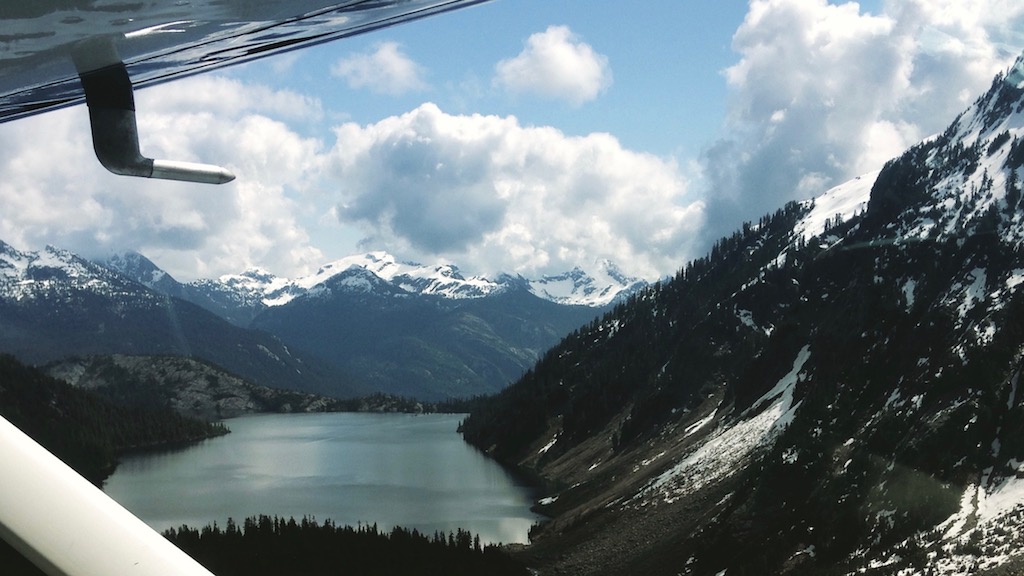 Beautiful BC: The Aviator's Playground
The Golden Ears Airpark general aviation hangar development is nestled at the foot of the Golden Ears mountains in Pitt Meadows, BC, Canada. Pilots from all over the world gather here to fly the challenging and breathtaking terrain: the Pacific Ocean, lakes, mountains, rivers, and sprawling farmland. Contact us now to reserve your preferred hangar space.
Pitt Meadows Regional Airport, YPK is ideally located for aviators looking to explore everything southern British Columbia has to offer. The Airport is in the midst of a major revitalization project that will make it an aviation industry hub. Read more about YPK.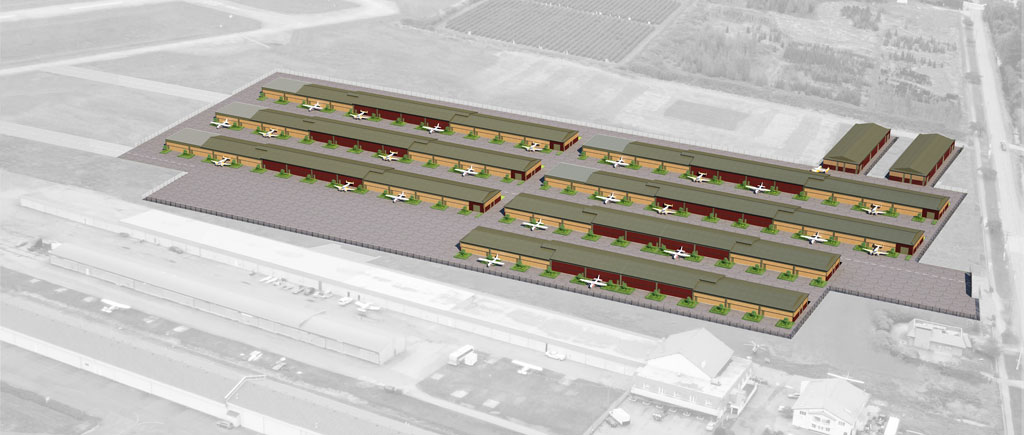 Cross Roads Venture Corp is a development and construction company based in Pitt Meadows, BC. Meet us