GOLDEN EARS AIRPARK
Commercial and General Aviation Hangars Built for Your Needs
CRVC's Golden Ears Airpark is now open! We build customized commercial and general aviation hangars at Pitt Meadows Regional Airport (YPK), BC. A CRVC Group development, Golden Ears Airpark is a modern development in a purpose-built aviation community.
The Golden Ears Airpark is located at the Pitt Meadows Airport (YPK), just one hour from Vancouver, in the Canadian aviator's year-round playground: beautiful British Columbia.
Whether you are a private owner, or building your aviation business, you need a secure place to put your aircraft, custom-built for you. Start your design today, while space is still available.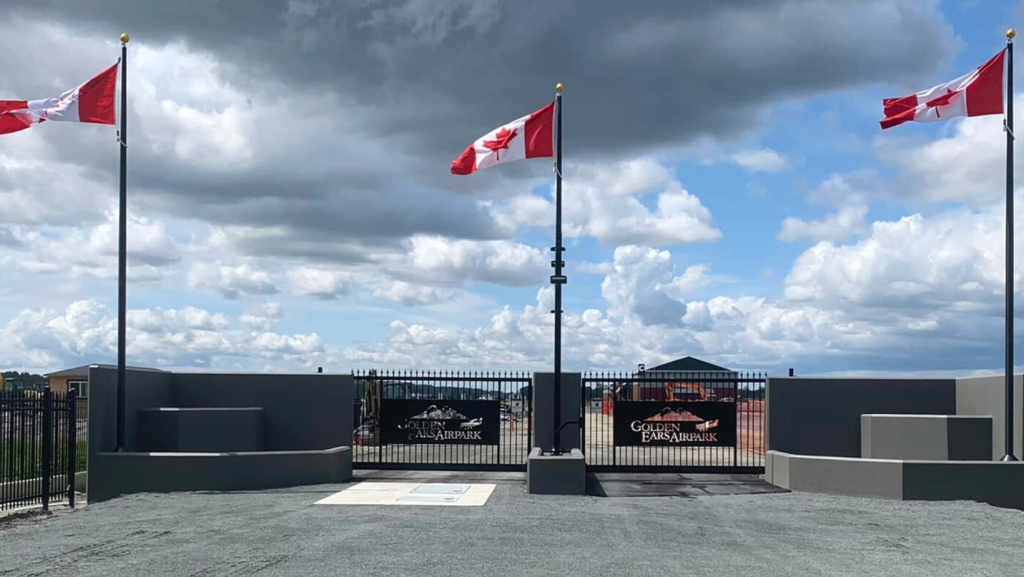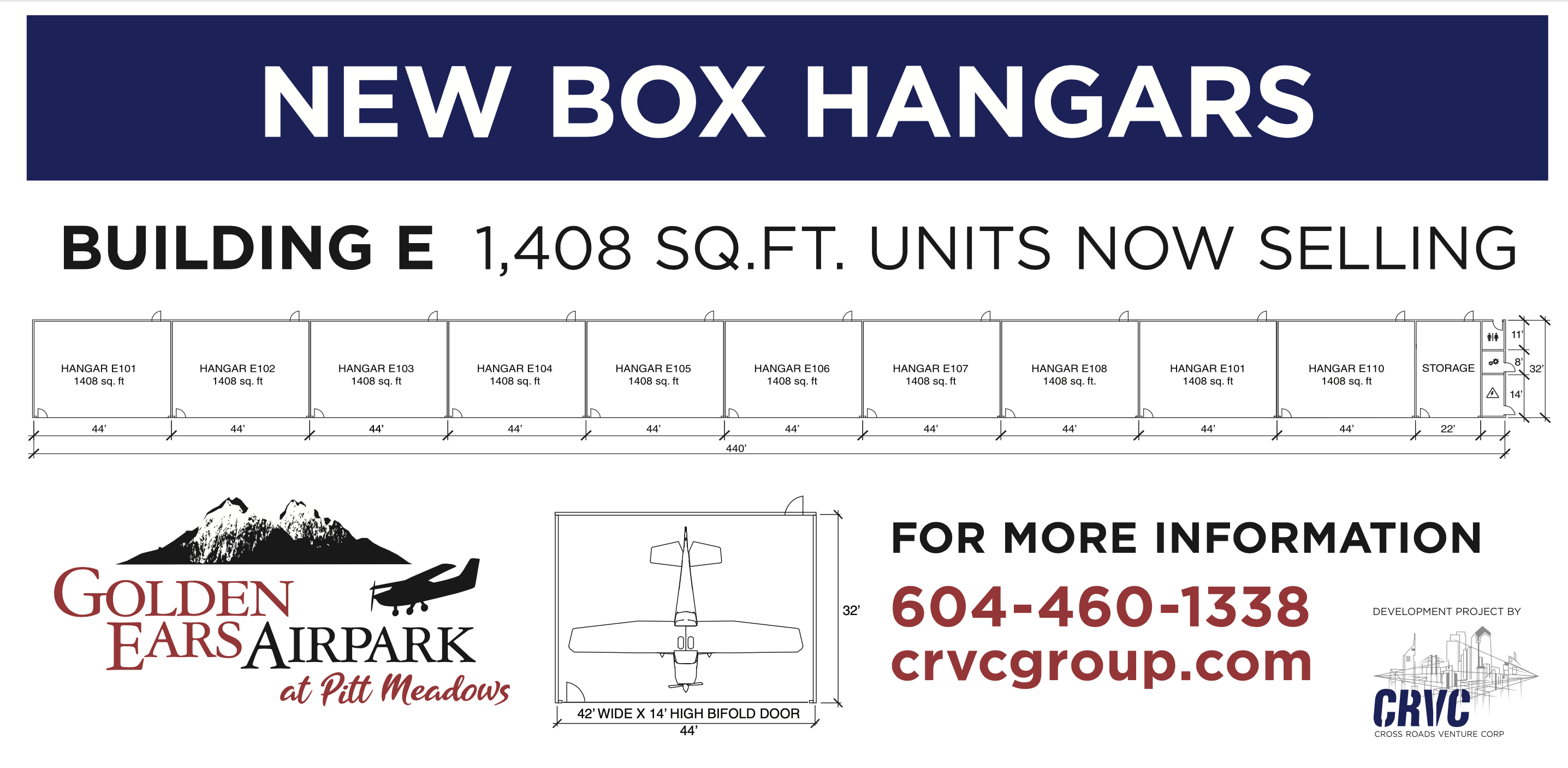 Now Selling: Building E
Building E will be a 440 foot long building consisting of 1408 square foot box hangars.
Hangar Features:
No more need to push that old wooden slider! Our fully electric bifold doors and 3 foot interior man doors are from Diamond doors out of Winkler Manitoba. These are Canadian made and the best in the industry.
Our hangar buildings are in the Golden Ears Airpark, featuring private, gated 24-hour access for this development only off Baynes road.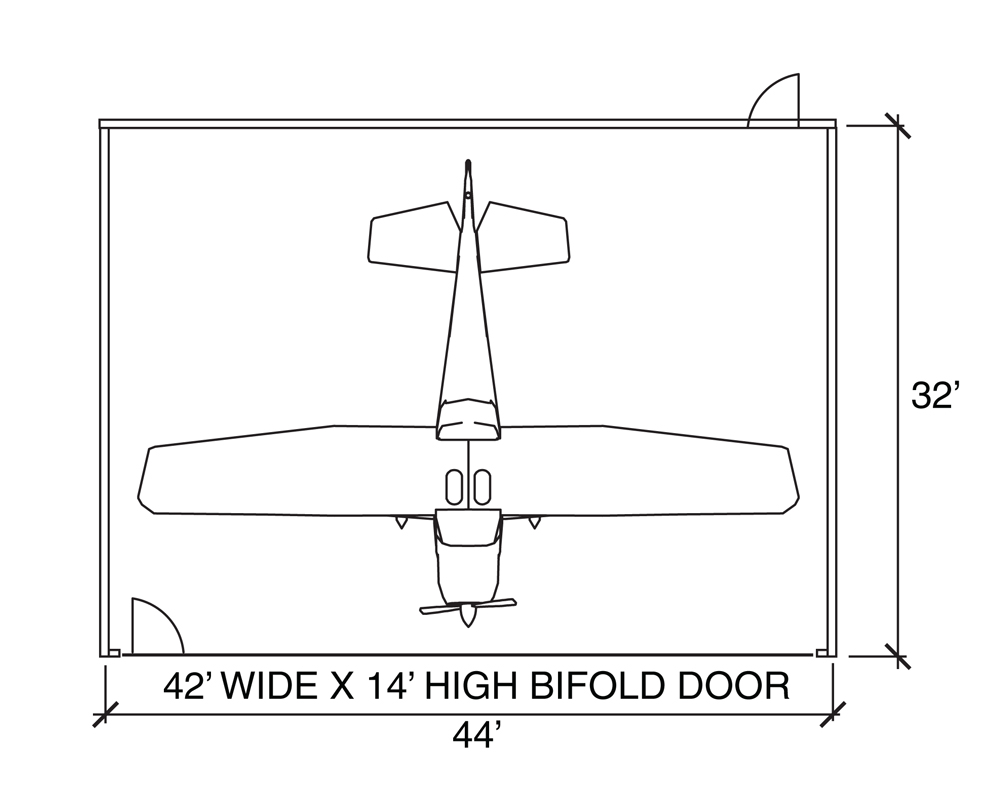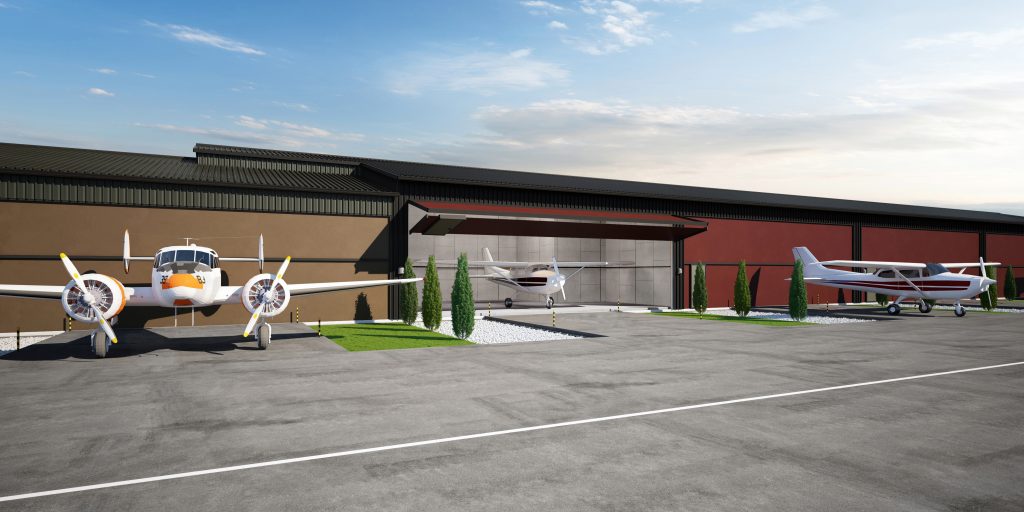 Build Your Aviation Business at Golden Ears Airpark
If you need a commercial hangar, we can build a customized hangar to your needs. The Pitt Meadows Regional Airport (YPK) is currently undergoing a major, multi year revitalization project that includes a new control tower, terminal building and multiple commercial aviation business spaces designed and built to support commercial and general aviation. Pitt Meadows is the ideal location for aviation businesses, in what will be the premier commercial and general aviation hangar development in British Columbia's Lower Mainland. Read more about YPK's services.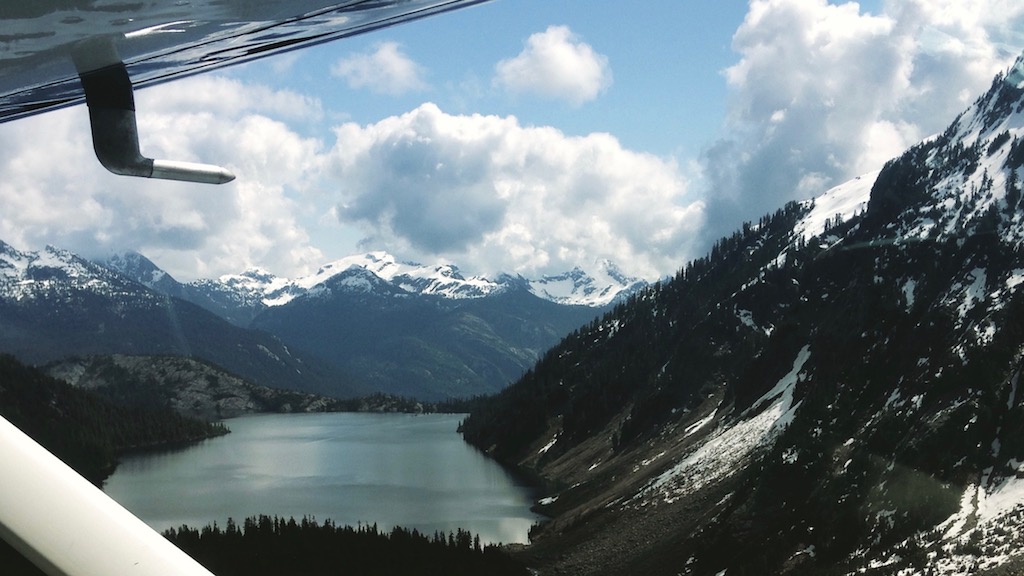 Beautiful BC: The Aviator's Playground
The Golden Ears Airpark, a commercial and general aviation hangar development, is nestled at the foot of the Golden Ears mountains in Pitt Meadows, BC, Canada. Pilots from all over the world gather here to fly the challenging and breathtaking terrain: the Pacific Ocean, lakes, mountains, rivers, and sprawling farmland.
Pitt Meadows Regional Airport, YPK runs along the Fraser River, and is ideally located for aviators looking to explore everything Vancouver and British Columbia has to offer. Already an award-winning airport, YPK, is in the midst of a major revitalization project that will make it an aviation industry hub. Read more about YPK.
Contact us now to describe your needs, and let's get started building.

Cross Roads Venture Corp is a development and construction company based in Pitt Meadows, BC. More about us